EURAXESS Startup digital toolkit
Incubators and accelerators
A startup incubator is a collaborative programme designed to help new startups succeed.
Incubators help entrepreneurs solve some of the problems commonly associated with running a startup by providing workspace, seed funding, mentoring, and training.
The sole purpose of a startup incubator is to help new entrepreneurs grow their businesses. Incubators are often associated with universities, and some business schools allow their students and alumni to take part in these programmes, however, there are several different kinds of incubators that are formed by governments, civic groups, startup organisations or successful entrepreneurs.
Here is a list of the most common services provided by business incubators:
Help with business basics
Networking opportunities
Marketing assistance
High-speed Internet access
Accounting/financial management assistance
Access to bank loans, loan funds and guarantee programmes
Help with presentation skills
Connections to higher education resources
Connections to strategic partners
Access to angel investors or venture capital
Comprehensive business training programmes
Advisory boards and mentors
Management team identification
Help with business etiquette
Technology commercialisation assistance
Help with regulatory compliance
Intellectual property management and legal counsel
Some examples of incubators in Europe are given below. The list is only illustrative and is provided with the aim to inform about the common outlook of the startup incubators today.
A startup accelerator, sometimes referred to as a seed accelerator, is a business programme that supports early-stage, growth-driven companies through education, mentorship and financing.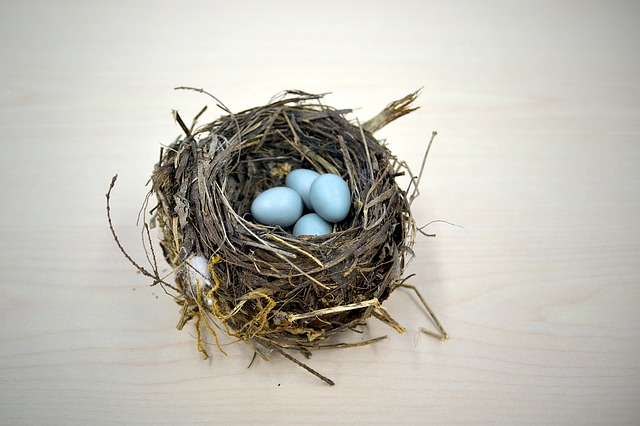 Startups typically enter accelerators for a fixed period of time and as part of a cohort of companies. Startup accelerators are often confused with other forms of early-stage, institutional support like startup incubators, angel investors and venture capitalists. Accelerators tend to differentiate in that they are fixed-term, short-term, cohort-based (a cohort-based course is a programme of learning that is organised according to a syllabus (usually in sections) and is taken by a group of students (a cohort) at the same time) and mentorship-driven. Other components that are often solely associated with startup accelerators are competitive application processes, a seed capital investment in exchange for equity and education for the entire team rather than just the founder [read more].
Several examples of acceleration programmes in Europe are given below. The list is only illustrative and is provided with the aim to inform about the common outlook of the startup accelerator programmes today.
Scientific technology parks
A Science and Technology Park (STP) is a property-based development facility affiliated with universities, private research bodies, governments, etc., which strives to foster the growth of tenant firms and individual entrepreneurs. Its affiliation with universities provides great infrastructure for the development of disruptive and innovative models and technologies.
Science and Technology Parks play a significant role in knowledge and technology transfer into the market. The number of STPs has doubled in the last 10 years and their numbers keep growing, there are more than 365 such parks across the EU today, employing 750.000 people, with a total capital investment reaching almost €12 billion [source].
Most successful STPs have careful tenant selection policies where they prioritise knowledge-based technology industries. This is achieved by a high level of cooperation with universities and tech institutes.
Successful STPs also develop partnerships with various private and public sector organisations in an effort to connect with the local community, because they are, at the beginning at least, oriented toward local needs and comparative advantages. STPs usually have one or more incubator and accelerator programmes at their disposal. It is also good to have professional business support and innovation services designed to increase the depth and extent of innovation-led and knowledge based businesses. These factors lead to the point where the ecosystem is created around the STP at its centre, thus being the hub of tech and knowledge transfer between academia and the private sector [read more].
Coworking spaces
Co-working spaces are facilities shared by companies or individual entrepreneurs, sometimes even researchers. Every co-working space needs to have a fast internet connection, printers, and other office equipment (conference rooms are also common). Better-equipped ones can have more advanced "accessories" like 3D-printers, tech equipment, digital assets, sometimes even coaches and advisors that are at the entrepreneur's disposal. At first glance, the main purpose of shared usage of co-working space is lowering expenditures through the use of common infrastructure, equipment, utilities, etc.
However, key perks of co-working spaces, which could be overlooked, are better interconnectedness between individual companies or entrepreneurs, networking, and being exposed to new ideas that are often present in these spaces.
While all co-working spaces require certain basic provisions, they vary in design and aesthetics. Some can be more on the "professional" and formal side; while others can create a more relaxed, one might say "urban" atmosphere. Either way, there are plenty to choose from and a company only needs to find the right type for its own purpose.
There are 4 categories of co-working spaces:
Open Workspaces resemble classical offices, just without walls to separate individuals working in them. They take advantage of open spaces, rather than closed-off offices. This way, employees feel closer to each other, which encourages teamwork, office space is more flexible so office layout can be changed more easily, and open workspaces save money spent on construction. Usually, they have rooms or conference halls in which people can congregate and discuss private information about their company.
Private Workspaces present an opposite model to Open Workspaces. They can take the form of bigger offices, sometimes even custom suites designed for larger teams. Company members share rooms or combinations of areas that are rented by their company.
Industry-specific workspaces (sometimes a combination between the Open and the Private model) are shared by companies or individual entrepreneurs which are in the same business branch, for example, there can be co-working spaces specifically built to suit the needs of the IT industry, or on the other hand, creative professions like graphic designers, photographers, etc.
Incubators or Venture Capital Spaces are the most selective in regards to which companies or entrepreneurs are eligible to be a part of them. Their aim is to attract and fund new ventures in exchange for the percentage of ownership in those ventures. Incubators or Venture Capital Spaces offer a variety of services like raising funds, access to technology and tech-infrastructure, masterclasses, mentorships, legal and economy advisors, etc. all in an effort to help new ventures grow and become profitable and self-sufficient.
Networks and associations
Networking is a socioeconomic activity by which entrepreneurs can meet and connect with other managers and entrepreneurs to further develop each other's business interests, to recognise, create, or act upon business opportunities, share information, expand their affiliations, educate themselves, etc.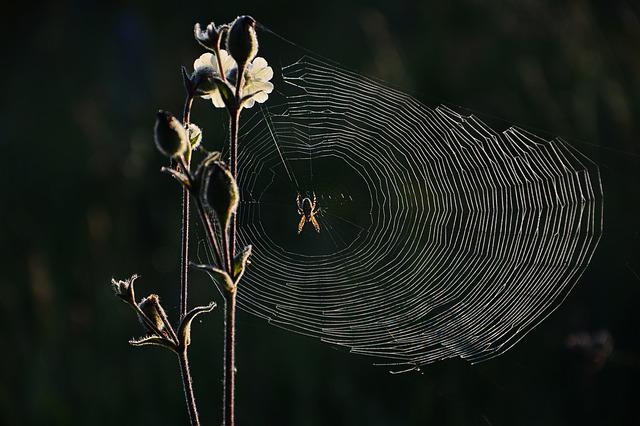 An entrepreneurial network is an organised association of entrepreneurs, with the objective of increasing the effectiveness of the members' business activities. Such networks extend from very informal mutual support arrangements up to national and international membership organisations based on formal rules, substantial membership fees, and often employing professional staff [read more].
The network works in favour of small businesses and startups, as when they meet up with people who used to be in a similar situation, they learn from their experiences, get guidance on important things and can even find partners through a networking group of experienced business owners. Because of that, many entrepreneurs use networking as a key factor in their startup plan.
For an entrepreneur starting a business, entrepreneurial networks offer genuine benefits. Foremost among these are opportunities to build relationships. Any and all relationships help - but those with peers are more valuable.
By cultivating membership in a peer network, a new entrepreneur can learn a great deal from others daily facing the same problems. Networking of this sort can also provide a new business owner with the chance to get a first-hand look at potential service providers and/or help to combat the sense of isolation that often comes with starting a company [read more].
As a business develops, the challenges it faces also tend to grow. The founder of a growing business is likely to be looking for different benefits from networking than they did during the start-up phase. The social and peer-to-peer advisory aspects of an entrepreneurial network often become secondary to more strategic networking objectives. The new objectives may be to build business alliances, to find new investors and/or partners, to get first-hand reviews of potential service providers, or to search for somebody with a particular area of expertise who can be hired [read more].
Typical examples of entrepreneurial networks are chambers of commerce, associations of racially or ethnically similar business owners, Rotary Clubs, alumni associations focused on business development, community-based business clubs, industry associations, investment clubs with thematic aims, some venture capital organisations, etc.
Improving the policy environment for startups across the globe is a mission taken up, for example, by Allied for Startups (#AFS), a global network of 45+ advocacy organisations in 4 continents. Its members work together to create a consensus on policies that can positively impact startups and grow digital entrepreneurship and the digital economy at large. Its (advisory) board comprises, among others, founders from across the globe, members of the European Parliament and associations promoting innovation and entrepreneurship at a national level. AFS' activities are sponsored by a corporate board involving companies and the European Confederation of Angel Investing.
Organisations such as the chamber of commerce and industry and other associations can make great contributions in the field of newly emerging business ventures.
They are uniquely positioned between governments and the private sector to be able to mediate between them in an effort to advocate for reforms and develop incentives for the entrepreneurs.
Entrepreneurship initiatives taken by various chambers and associations often present themselves as being crucial in building connections between fully developed businesses and their owners and startups, which is of great importance when it comes to experiencing knowledge transfer and networking.
Chambers, because of their flexibility compared to governments, are often able to create programmes and support projects with cooperation with NGOs and non-profit organisations.
Innovation-based clusters are regional concentrations of competing and/or collaborating firms and their suppliers, including a wide range of supporting institutions.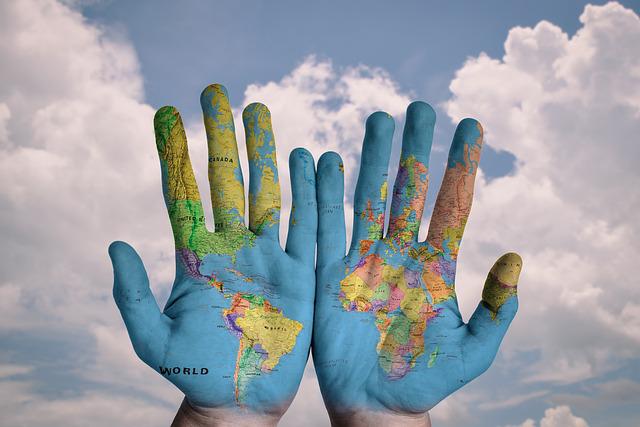 Innovative clusters form and expand largely because new knowledge tends to be generated, conveyed, and collected more efficiently in close proximity. The supplier network includes research universities and government labs that commercialise research in the form of spinout firms and through licensing to established firms within a cluster [read more].
The role of academic organisations in such clusters is crucial - regional economies benefit the most from the knowledge spillovers from universities. In some cases, university discoveries, the example being the biomedical area, have the foundational role in developing a local cluster.
The European Cluster Partnerships have been launched by the European Commission to encourage clusters from Europe to intensify collaboration across regions and sectors. One of the four European Cluster Partnerships is for innovation. The cluster continuously introduces new projects from INNOSUP calls.
ECP continuously publishes open calls and they are mainly addressed to intermediaries that support innovative SMEs, such as innovation agencies, industry clusters, and innovative associations of various kinds from different sectors. The ultimate goal is to help strengthen the dynamism and resilience of Europe's innovative SME ecosystem.
Angel investors
Many angel investors gather together to found companies that deal with investing in the early stages of the startups. Many times these companies are not angel investor companies, strictly speaking, because they also provide some help similar to what incubators and accelerators do. Nevertheless, here is an illustrative list of some of the angel investor companies:
National/regional funding agencies
National/regional funding agencies' role is to provide support to innovative entrepreneurs in the very early stages of development. They typically implement different funding schemes, training programmes, even specialized accelerator and incubator programmes.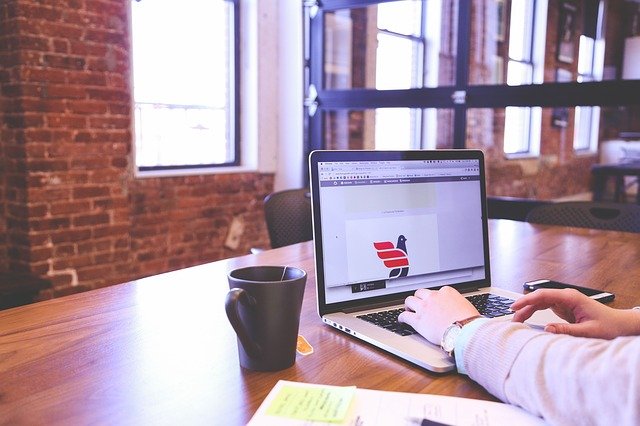 The Serbian Innovation Fund has been active since 2011 and its main goal has not changed since. The Government of the Republic of Serbia established it in order to create an atmosphere which can produce innovative solutions and foster entrepreneurial spirit based on scientific advancement. The Fund is determined to accomplish its mission through appropriate financial, technical and advisory support instruments, so as to empower innovative enterprises and strengthen the link between scientific research organizations (universities), on the one hand, and the business sector, on the other. Its focus is on the early stage of startup development in order to produce a long lasting partnership for the betterment of an entrepreneur's company as well as the local community. So far, the Fund approved 31.2 million euros for 227 innovative projects, 3.2 million euros for 632 innovation vouchers and 580 thousand euros for support in technology transfer.
Katapult is an acceleration programme established by the Innovation Fund of the Republic of Serbia. It is a part of a wider strategy called Serbia Accelerating Innovation and Growth Entrepreneurship Project, which is also supported by the EU and World Bank.
This programme supports startup entrepreneurs by directly providing grants as well as connecting entrepreneurs with potential investors. Once a startup enrolls in this program, the entrepreneur behind it gets a delegated lead mentor, as well as access to a wide variety of other mentors and becomes an integral part of the fast emerging Serbian startup ecosystem.
National/regional innovation agencies
Innovation agencies are companies or non-profit organisations that aim to aid others (companies, entrepreneurs, sometimes governments etc.) in developing new and disruptive ways of solving problems and in overcoming obstacles which could occur.
As they can be both privately and state-owned, they can also develop new policies and aid in building innovation infrastructure for profit or for the general betterment of the targeted group of entities, startup entrepreneurs, for example.
Innovation agencies can perform on a national or regional level.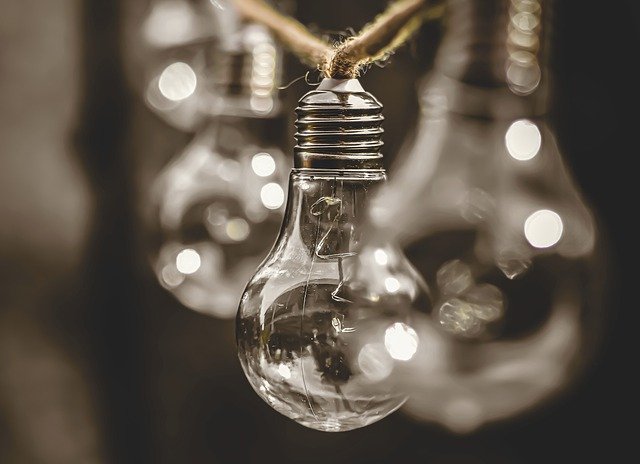 National innovation agencies are intermediary bodies that aim to help the government create new policies or remodel the existing ones, all in hope that those new policies would solve targeted problems at the national level. They can vary from ones concerned with social policies, to those who are tech and entrepreneurship oriented. Regional innovation agencies do similar tasks but on the local level. Their inner structure and connectedness with the local factors are better utilised in developing entrepreneurial ecosystems and interconnectedness between universities and entrepreneurs.
The first regional development agencies (RDA) in Europe were up and going during the 1970s, 1980s, and 1990s. Some countries delegated the responsibility for the innovation to those RDAs and thus laid a framework on which the regional innovation agencies (RIA) were built. Those agencies eventually empirically proved to be more efficient than a central government and now play a crucial role in:
Developing the innovation-friendly environment by building a functional network between universities, research laboratories, technical centres, and productive sectors (entrepreneurs themselves);
Improving the regions knowledge base and helping spread the research that helps innovations being implemented in the real sector;
Creating innovation projects that utilise the infrastructure created by entrepreneurs to encourage new venture building (startups and spin-offs);
Creating an innovation strategy most appropriate for the regional knowledge base, in an effort to develop a highly specialised and integrated ecosystem.
In addition to being locally oriented, RIAs can usually be more efficient in developing policies because they can bypass the overwhelming bureaucracy and constricting tendencies, which can occur in larger governmental hierarchies.
European Commission initiatives and funding schemes
The European Commission has actively supported and still supports the development of the EU Startup ecosystem through different various initiatives and programmes.
One of the first initiatives was the Entrepreneurship and Innovation programme which lasted from 2007 to 2013. It was a part of a broader package of EU measures designed to help small firms across the bloc to remain competitive in the face of challenges related to globalisation. Specifically, it helped these firms access finance to start up and grow, and provided support for them to innovate.
Over the past 10 years, the European Commission has launched various other initiatives like Startup Europe, the European Investment Fund or the Startup Europe Partnership to support entrepreneurs, investors, startups, accelerators and incubators.
Startup Europe was created in 2011 with the mission to support the digital single market by building a healthy ecosystem that allows startups across the EU to scale their businesses. This European Commission initiative directly supports more than 60 local ecosystems, encourages startup creation, growth and connection, and also connects investors, accelerators and universities through its projects. Startup Europe enables the mobility of entrepreneurs and helps in raising awareness as the key role that entrepreneurs play in creating growth.
The European Investment Fund is a specialist provider of risk finance to benefit small and medium-sized enterprises across Europe. Its shareholders are the European Investment Bank, the European Union, represented by the European Commission, and a lot of public and private banks and financial institutions. Access to finance is enhanced by developing and offering targeted financial products to intermediaries, such as banks, guarantee and leasing companies, micro-credit providers and private equity funds, small and medium-sized enterprises.
The Startup Europe Partnership established by the European Commission in January 2014 at the World Economic Forum in Davos, is the first pan-European platform dedicated to transforming European startups into scaleups by linking them with global corporations and stock exchanges. It is led by Mind the Bridge, an organisation based in Italy and the United States connecting European entrepreneurial ecosystems to Silicon Valley, with ELITE – London Stock Exchange, Nesta, European Startup Network, Scaleup Institute, and Bisite Accelerator.
The European Commission facilitates the instrument for tracking the innovations that have been developed as a result of funding a research project. The Innovation Radar is an EC initiative to identify high potential innovations and innovators in EU-funded research and innovation projects. The online tool was launched in 2018. EU-funded innovations are categorised in terms of market maturity and disruptive potential, based on indicator systems developed by the Joint Research Centre of the European Commission.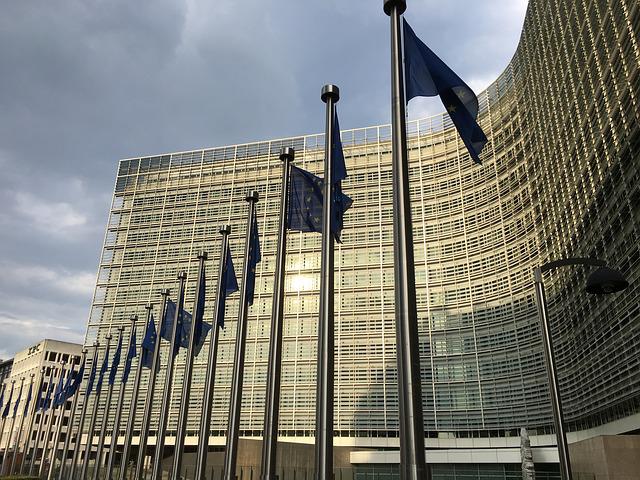 Horizon 2020 "Innovation in Small and Medium-sized Enterprises" initiative (INNOSUP), addressed the challenge of developing new cross-sectoral industrial value chains to better support innovation through funding opportunities across Europe. For each INNOSUP-funded project, at least 75% of the total proposed budget was allocated to direct support for innovation in SMEs because they need help to generate, take over and better capitalise on all forms of knowledge, creativity, crafts and innovation. This initiative consists of innovation support measures designed to provide opportunities to improve SME services through collaboration, learning and testing of new approaches that facilitate access to SME clients, capital and competencies. Innovative actors, especially SMEs with mutually reinforcing competencies, were and are supported in terms of creating new industrial value chains that encourage the development of emerging industries in Europe.
Digital Innovation Hubs (DIH) are the core pillar of the European Commission's effort to digitise European industry, as proposed in 2016. They are thought of as regional cooperative networks, composed of RPOs, universities, industry associations, chambers of commerce, incubators/accelerators and others. They are one-stop shops where companies can get support in digitising their processes, products or services. They have the capacity and infrastructure to pilot, test and experiment with digital innovations, and also provide business and funding support to develop those innovations. Their capacities to support companies are strengthened through a European-wide collaboration - a network of DIHs.
You can find the nearest hub by using the interactive EU Catalogue of Digital Innovations Hubs - DIHNET EU. The catalogue is accessed by an online search tool making it easy to find DIHs in different levels of development, specialised in different digital technologies, providing different types of services, focused on services for the specific TRL. Keep in mind that those organisations are self-declared DIHs - no recognition or funding by EC is implied for the DIHs. If you want to register your organisation as DIH, you are encouraged to register in the Catalogue.
The EC is actively working on strengthening collaboration and networking between DIHs focused on individual technologies. Those networks aim at facilitating cross-border collaboration, provide joint funding and financing opportunities, propose supporting measures and policy recommendations, etc. Check out the AI Digital Innovation Hubs Network. There are other DIH networks, supported by the EC, in the areas such as manufacturing (I4MS) and robotics (ROBOTT-NET, ECHORD++).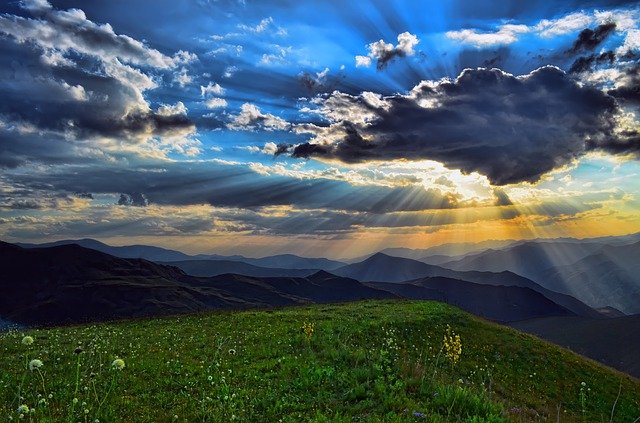 The European Open Science Cloud (EOSC) is an initiative of the European Commission, a trusted environment for sharing and analysing data from all publicly funded research. The EOSC Association [98] is the legal entity established to govern the European Open Science Cloud (EOSC) and performs a crucial role in gathering EOSC stakeholders such as research funders, policymakers, RPOs, and operators of research infrastructures to contribute to and monitor the future EOSC developments. It was formed on 29 July 2020 and has since grown to over 200 members and observers.
The EOSC ecosystem integrates a series of funded projects and initiatives from Member States and Associated Countries, and helps to coordinate and steer investments to advance Open Science to accelerate the creation of new knowledge, inspire education, spur innovation and promote accessibility and transparency. EOSC effectively connects people and experts, which is very important for academic support and for enterprises in the labour market. It effectively earmarks information, services, training, publications, projects, and organisations that provide researchers with countless information that is indispensable and important for personal development in this field.
The main vehicle to deliver the services is the EOSC Portal. The EOSC portal is a platform through which researchers can find a lot of available data and information which can then be accessed through different services in the EOSC Marketplace. The EOSC Portal facilitates the interoperability of datasets and tools from different providers and enables researchers to complete their work more promptly and disseminate their research results more widely. The main aim of the EOSC Portal is to connect thematic communities to advance open science. Also, the EOSC Portal makes it possible to improve research skills through quality sources.
Non-Governmental Organizations
When considering partnerships for startups, the NGO sector is often easily dismissed, as it is not primarily driven by profit. However, an "unlikely" partnership can open one new area for promotion and further development of enterprises as well as building an image of a socially aware company.
Usually large and constricted by day-to-day management and bureaucracy, NGOs would be able to test and scale innovative solutions more quickly, and to adopt more sustainable operating models; this is why startups can benefit from them.
One of the good examples of NGO-private sector (startup) partnerships is the World Food Programme (WFP) which aims to help, if not solve, major problems which occur in conflict and disaster areas, as well as rapidly growing environmental problems. This NGO collaborates with various companies through strategic partnerships, which provide technical assistance and knowledge transfer, as well as monetary support. The key is that the WFP is also collaborating with the majority of governments and combining that with the previously stated aim of the WFP can massively boost the "social credit" of partner companies.
Public administration offices
Public administration is the implementation of government policy, and its goal is to improve policies and management so the government can function properly. As the public sector is robust and often overwhelmed with day-to-day maintenance, its innovative branch works at its fringes and cannot provide the optimal development. On the other hand, the public sector provides a large amount of financial and infrastructural aid so that the private sector can further develop and grow. That is why public sector and startup entrepreneurs can synergise and cooperate in the way that the most optimal solutions born in the startup community aid the public administration offices.
For example, Zipline - an American medical product delivery company that designs, builds, and operates drone aircraft (they delivered over 65% of medical supplies via drones), partnered up with the Government of Rwanda to establish the appropriate policies and regulatory frameworks for drone delivery. Through this collaboration, Zipline did not only introduce a product and a service innovation, but also a new business model to the public sector, as well as shaped the policies of this new business branch [read more].
There are some tools that can help with public-private collaboration, such as Collaborative Innovators Toolkit, which aims to provide viable options for public and private sector cooperation frameworks for the benefit of both.
Policy makers
Policy makers are important stakeholders and partners in building an ecosystem. They build and maintain the legal background for the most effective growth of the startup sector, by using different mechanisms, including incentives.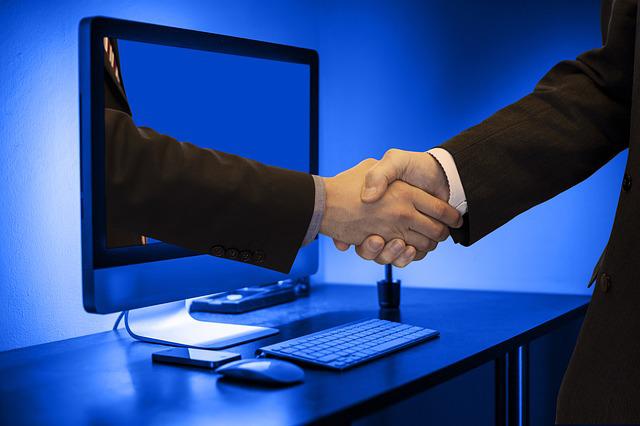 National policy frameworks in associated countries, including the one related to innovation and research, are continuously being integrated and harmonised in all aspects with the one of the EU. Montenegro has adopted two new and advanced policy instruments, the Law on Innovation Activities and the Law on Incentives for the Development of Research and Innovation, which are important and effective tools for deployment and expansion of science, research and employment.
The provisions of the Law on Innovation Activities aim at increased competitiveness, creating new jobs, attracting investment and increasing revenue. The law provides a wide range of benefits and incentives for domestic and international companies, opening new opportunities for technological entrepreneurship and testing of new technologies. The Law on Incentives for the Development of Research and Innovation creates an entrepreneurship setting in an administrative structure with a simple procedure and requirements for establishing startups. This policy framework stimulates the private sector to invest more in their research and development, and in innovative projects with third parties.
Both laws provide a wide range of benefits and incentives, as follows:
Simplified establishment of startup companies - startups exempt from a significant part of taxes up to 5 years from the establishment,
Easier employment in innovation activity - significant tax reduction and contributions, up to 50%
Exemption from a significant part of taxes and contributions for working on innovative projects
100% income tax exemption for reinvestment in innovative projects
100% income tax exemption for investing in startups and funds for financing innovative projects
100 % exemption from the profit tax for donations to scientific research institutions and subjects of innovation infrastructure
Reduction of real estate taxes and infrastructure construction fees for innovation activity of 50%
Successful project initiatives
The European Commission is continuously funding project initiatives that aim at strengthening the EU startup ecosystem. The project calls are typically very competitive and the grants are awarded to high profile institutions with the best innovative ideas and capacities. Successful projects are implemented by the top European academic and other organizations characterized by true excellence in this topic.
Look for project coordinators and partners/beneficiaries, make contact to get access to the state of the art in the domain. Read about successful projects to get innovative ideas and learn from best practices.
One of the most prominent recent calls/tenders with the above target was ICT-33-2019 - Startup Europe for Growth and Innovation Radar. Some of the specific objectives of the call were to:
Support cross border activities in connecting developed and less-developed startup ecosystems as well as facilitate soft landing in new markets
Involve Digital Innovation Hubs to support individual ecosystems
Stimulate partnerships between scaleups and corporates
Help digital startups and scaleups to access public procurement opportunities across borders
Provide targeted and tailored go-to-market support to startups and market-oriented researchers, who are supported by EU funded ICT projects
Facilitate mentoring, coaching, investor readiness training for connecting startups with potential customers, business partners, and investors.
Seven projects were funded by the EC with over 11.000.000 EUR. The projects will be finished in the period of Dec 2021-Dec 2022. It is interesting to note that only one of those projects included the participation of (2) academic organisations.